6 - Run an Application
Last updated 26/03/2023
Currently you are working in Local as you are using Five's free desktop version, this enables you to run an application to check your development. When working in the Cloud, you would need to refer to the documentation on Deployments.
This documentation will explain how to run the Portfolio application.
Run the Portfolio Base Application​
tip
You can run the default instance of your application from any view in Five!
1. Click the Run button in Five's toolbar.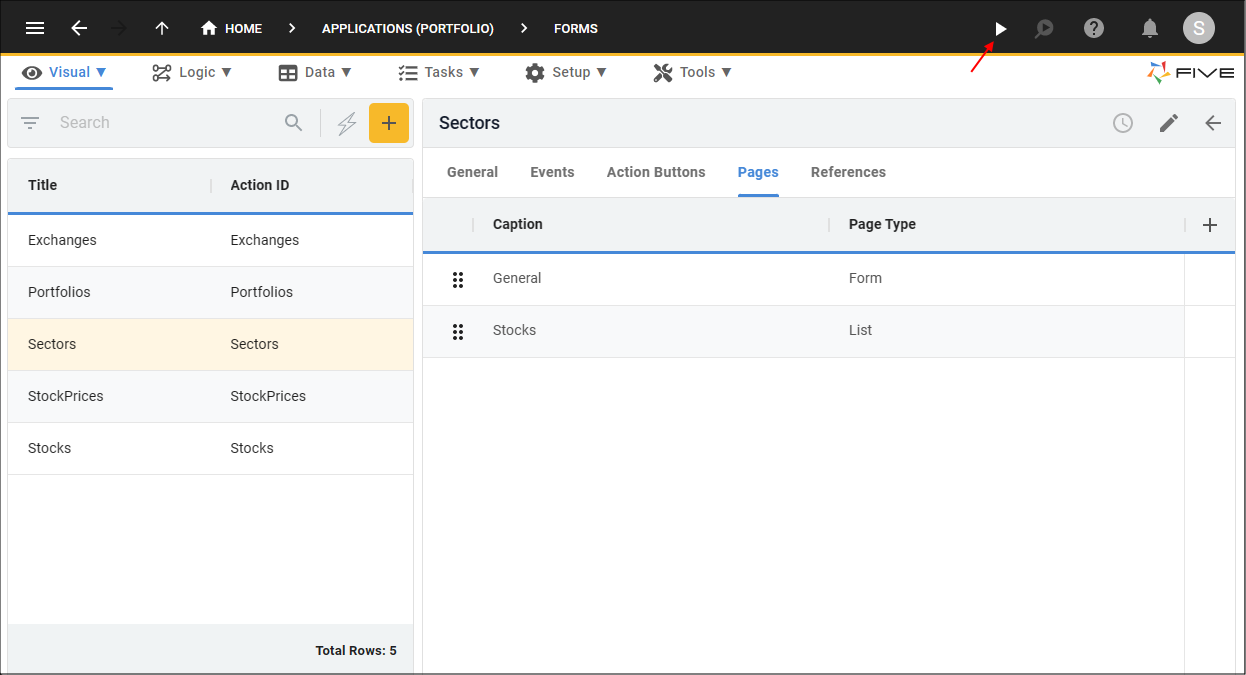 Figure 1 - Run button